We are extremely excited to announce that our B o h o Agate Ornaments have been selected to be a part of the Etsy Lookbook for Autumn/Winter 2017 in the Holiday category!!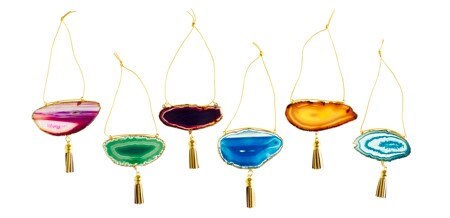 These handmade ornaments are exclusive to M o d  N o r t h + C o. and will be available in several colors including: teals, blues, greens, naturals, grays, blacks, ambers, purples and pinks.  We will be creating many new sets of 3, 5 and 7 to be ready for purchase by the beginning of October.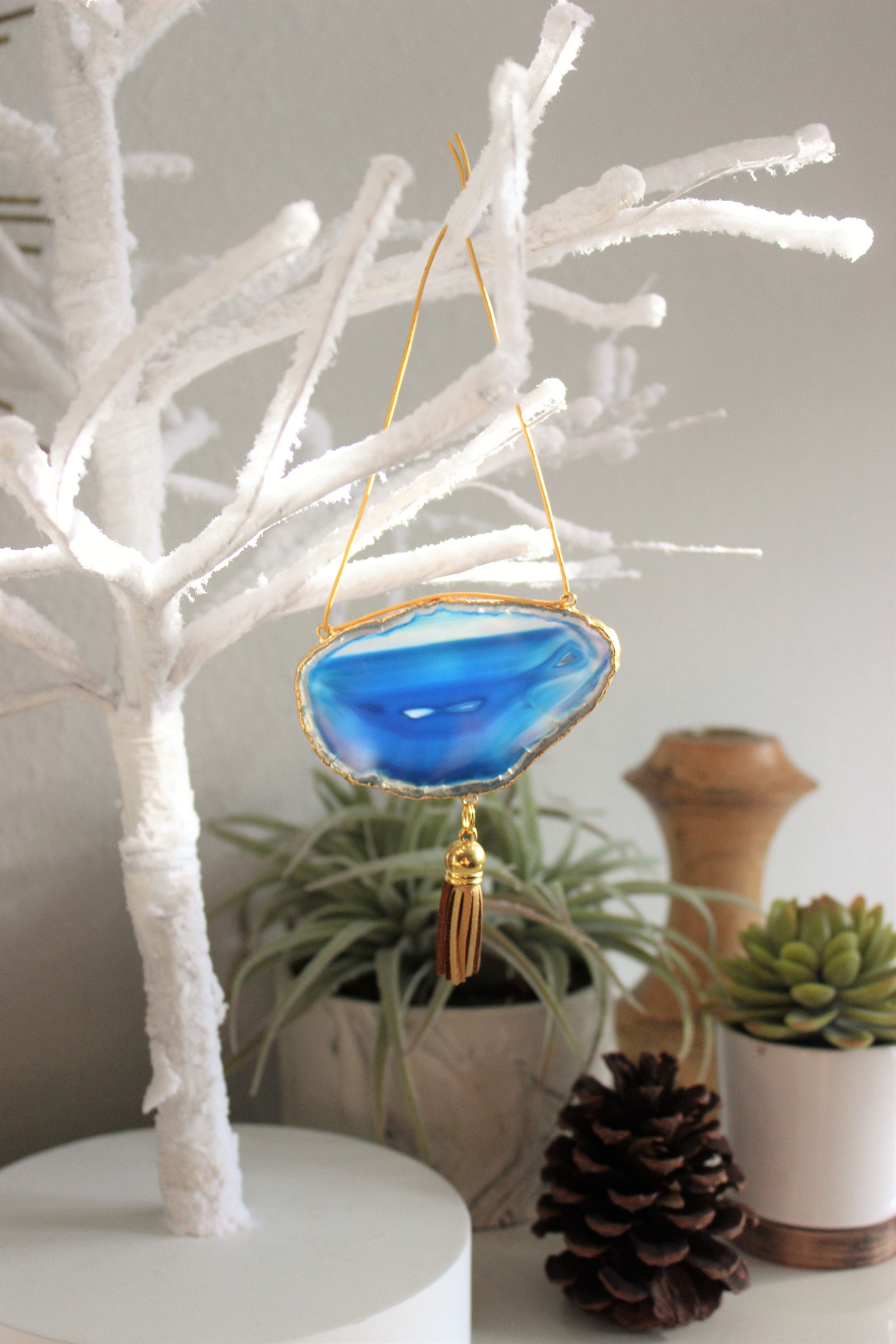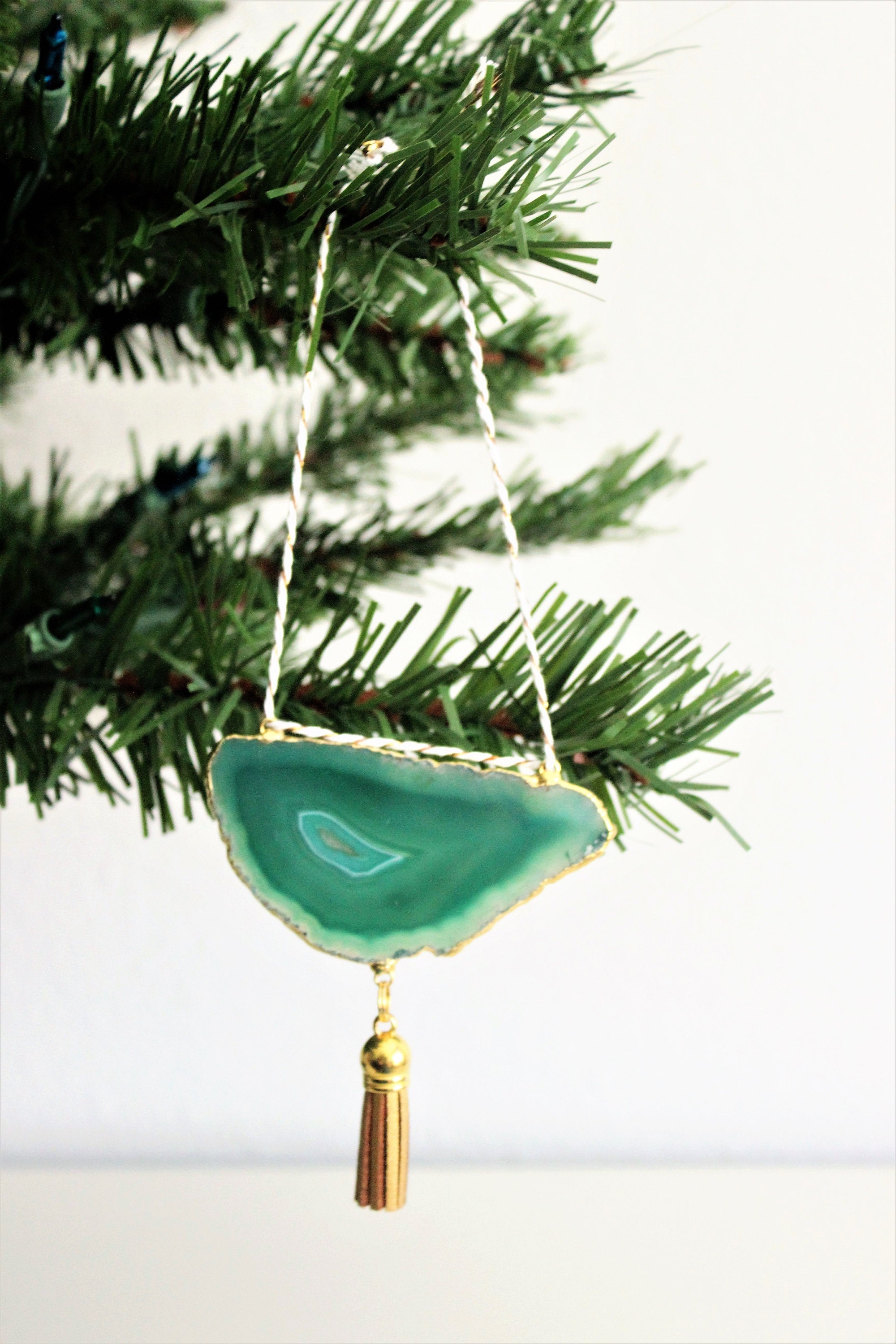 Each ornament features a gold plated agate hung from gold colored leather with a metallic gold mini tassel accent.  The agates range in size from 2.5" to 4" lengths.  These add a beautiful touch to any Christmas tree!!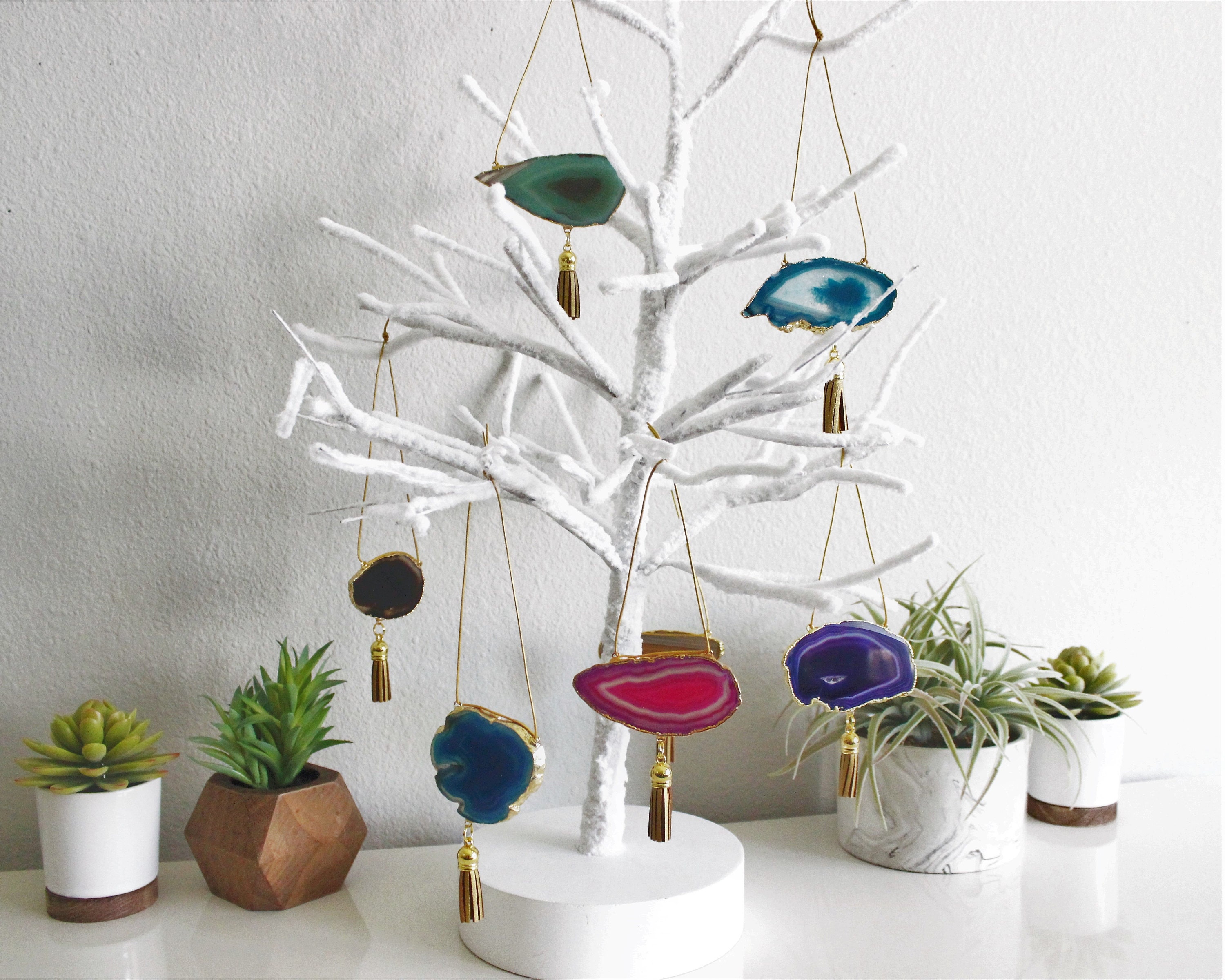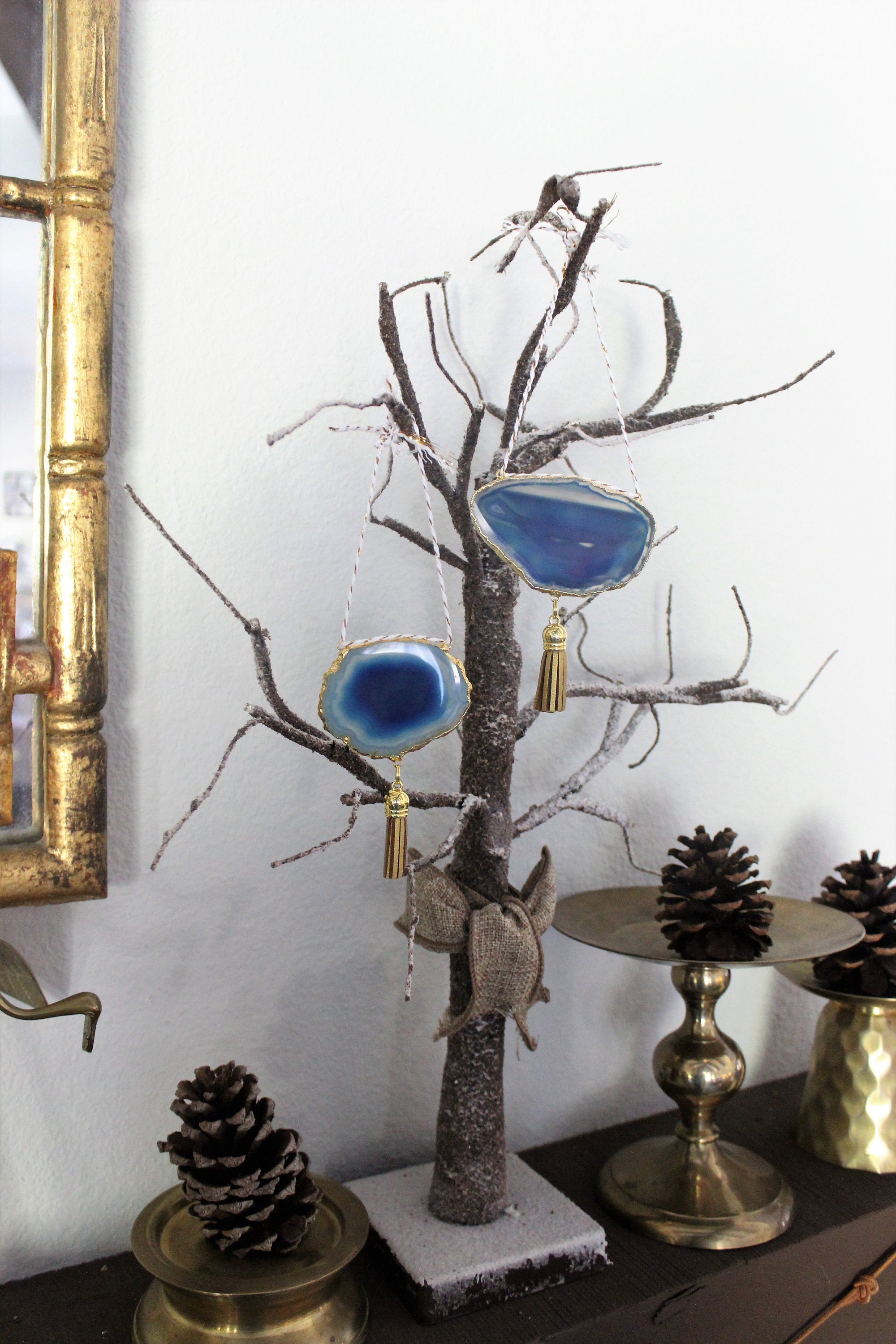 You can also use them as embellishments to your vintage candle holders with these beauties!!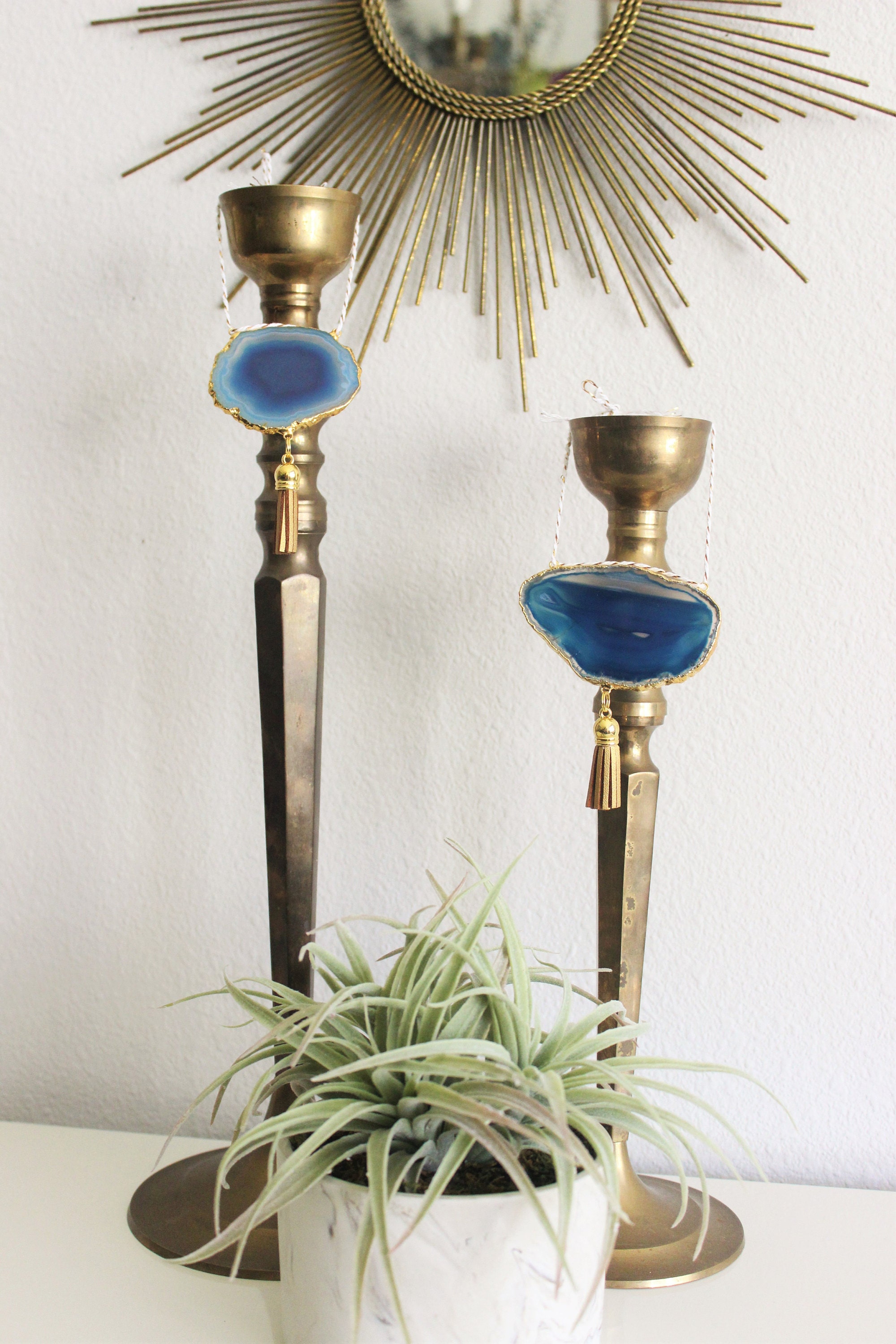 Stay tuned for updates and when the new sets will be listed!!
To view current sets available for purchase, please click here.
Xx Jessica